Currently, Makeup Artist Van Miu is a well-known name among young people who love makeup. Thanks to her talent in makeup and endless creativity, Van Miu has achieved great success in makeup and currently owns a private company specializing in makeup training – Vanmiu Beauty in Ho Chi Minh City.
1. The story of Van Miu's "destined love" with makeup
Dao Cam Van (Van Miu) started as a Beauty Blogger and Tiktok content creator in the field of Beauty and Makeup Artists. Van is known as the "Makeup magician", widely known through a series of videos with millions of views when she transforms into famous people through makeup. Thanks to her love for makeup, skillful hands, and relentless passion. Van Miu is now a teacher and CEO of Vanmiu Beauty, one of the most reputable professional makeup training centers in Vietnam today.
To become a successful Makeup Artist like Vân Miu, who is beloved by many young people today, few people know that she had to go through a period of difficulties and challenges.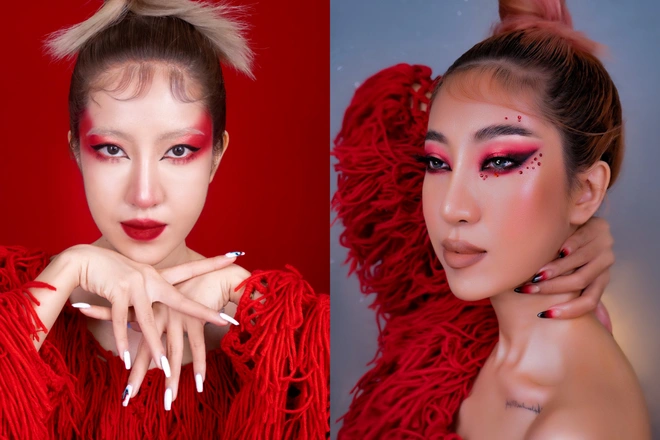 JOURNEY OF PURSUING A CAREER
Starting as a Marketing student at the University of Economics in Ho Chi Minh City, Van Miu's passion for art and makeup has been with her since childhood. Immediately after completing her university program, she was determined to follow her heart and pursue a career as a Beauty Blogger. Up until now, Vanmiu has continued to pursue this path and turned it into her official profession.
To talk about the beginning journey, Van Miu did not have a favorable starting point as she did not have the opportunity to participate in professional makeup courses. All of the knowledge and skills related to makeup that Van Miu had were self-taught through research and learning from books and tutorial videos of famous makeup artists around the world. One of her mentors was beauty blogger Carli Bybel, who helped Van have a proper perspective on the makeup profession as well as provided inspiration and valuable knowledge to pursue her passion.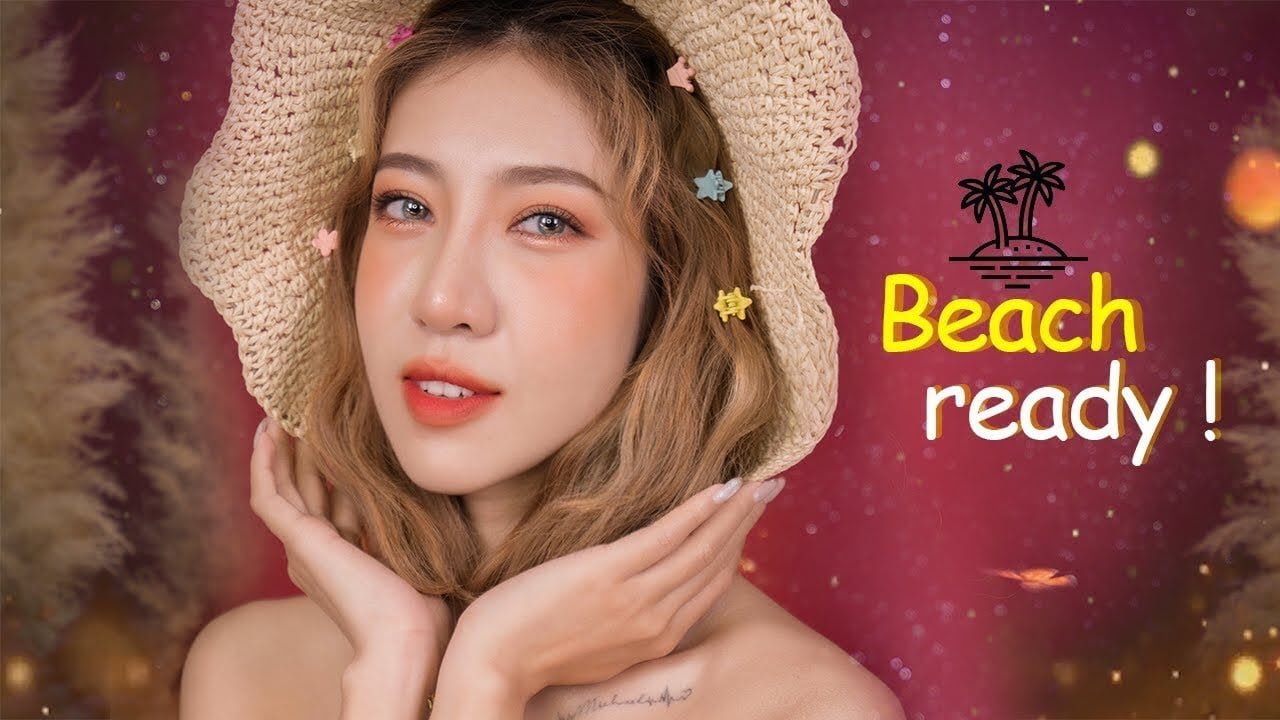 During the initial period of the profession, Van Miu also faced some confusion and difficulties, sometimes she wanted to give up. Compared to those who were taught systematically, self-taught people like Van would find it difficult to shape their style to determine whether their skills were right and enough or not. Not only limited to professional skills, but newcomers to the field must also have knowledge of various areas such as filming, photography, or video editing to post creative products.
At that time, when financial conditions did not allow it, Van Miu had to make her first videos with just a phone. Later, when she immersed herself deeper into the profession, Van even had to borrow money to buy a camera, design lighting, edit videos, and do marketing without any support from anyone. The young girl at that time still walked confidently with endless efforts and never gave up.
Van Miu understands that there is no success that comes easily. Each person will have different difficulties and conditions, and what matters is how you choose to overcome them. As of now, she has been devoted to the profession for 7 years and has achieved specific successes. Thanks to that, Van Miu has motivated young people and had the opportunity to teach makeup.
BREAKTHROUGH TO AFFIRM ONESELF
For Beauty enthusiasts and Makeup lovers, Van Miu has been a familiar name for several years. But in 2021, she caused a stir in the online community with a series of Tiktok videos and transformed into a famous artist both in and out of the country. Starting only with basic makeup tutorial videos on Youtube, Makeup Artist Van Miu has now broken through herself with diverse makeup transformation clips on Tiktok.
VanMiu's makeup style is diverse and does not impose any particular style. According to Van's belief, her "own quality" is daring to work on models with real flaws rather than choosing beautiful or acting-savvy models. Because everyone needs to be beautiful, and a good Makeup Artist must know how to look at practical needs.
In addition, professional makeup or beauty, in general, is a creative industry with a very fast turnover. Therefore, if there is no difference or quick update of new trends, you will very easy to fall behind. This requires makeup artists to constantly innovate and renew themselves to affirm their position. So Van will have to try harder, to make a better version of herself than yesterday, and to help everyone be more beautiful every day.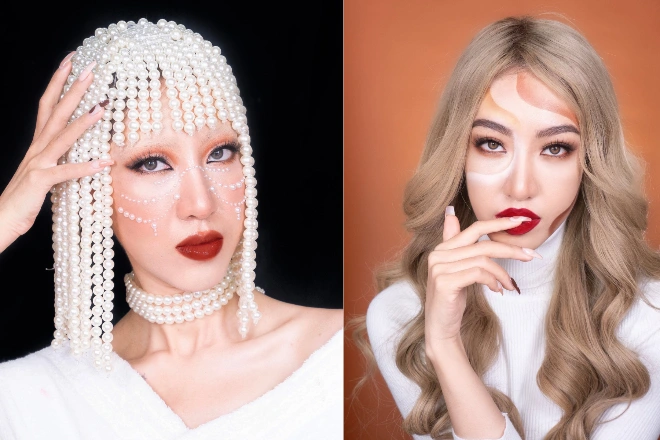 MARKING THE PATH OF CAREER DEVELOPMENT
She always seizes the time to not miss any opportunity to practice, learn, and consolidate her lessons. During the COVID-19 outbreak in Vietnam, instead of feeling discouraged and waiting for stable business activities to resume, Van Miu took advantage of this time to enhance her makeup skills.
Her name became more well-known through creative makeup transformation videos on TikTok. Van Miu brought to life numerous characters and celebrities, impressing viewers with her unique personality and talent.
Through each video, she received more or less support from the audience. Van decided to develop this content line and expand diverse themes. Although it was initially created just for fun, at present, the value that TikTok brings to Van Miu has truly exceeded her expectations with 1.2 million followers and a YouTube channel with over 200,000 subscribers.
Her presence on social media platforms as a content creator, along with the highly praised products by her numerous viewers, is evidence of her great passion for makeup being recognized.
More importantly, Makeup Artist Van Miu's account also inspires a creative passion for hundreds of young people who love the makeup profession, and not a few of them have become her students. This is also the first time that Van feels that she is truly creating good value for the community from her talent and passion.
Having stirred up the online community with numerous videos of transforming famous characters, behind those videos is the painstaking effort of the "makeup magician". Let's take a look at some of Van Miu's works.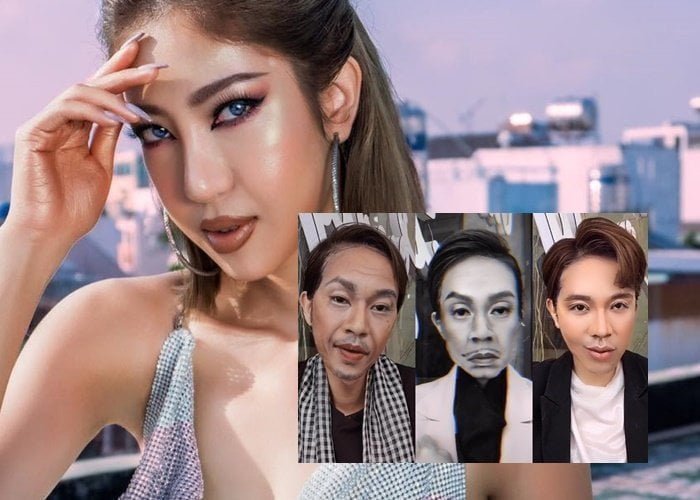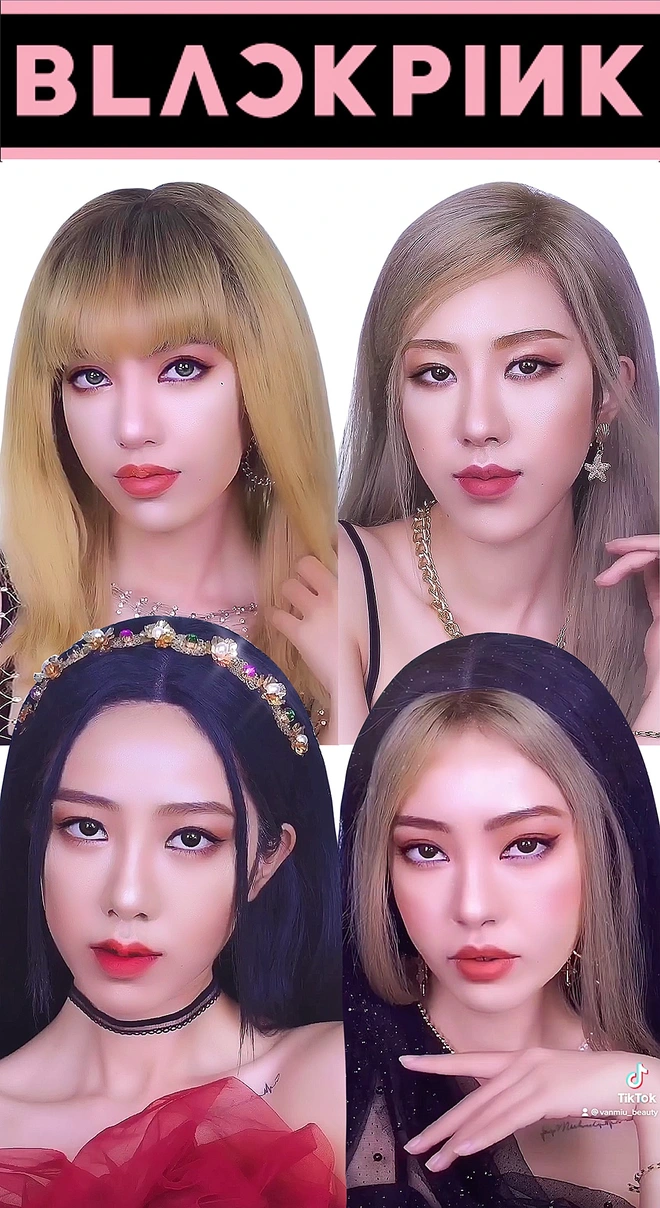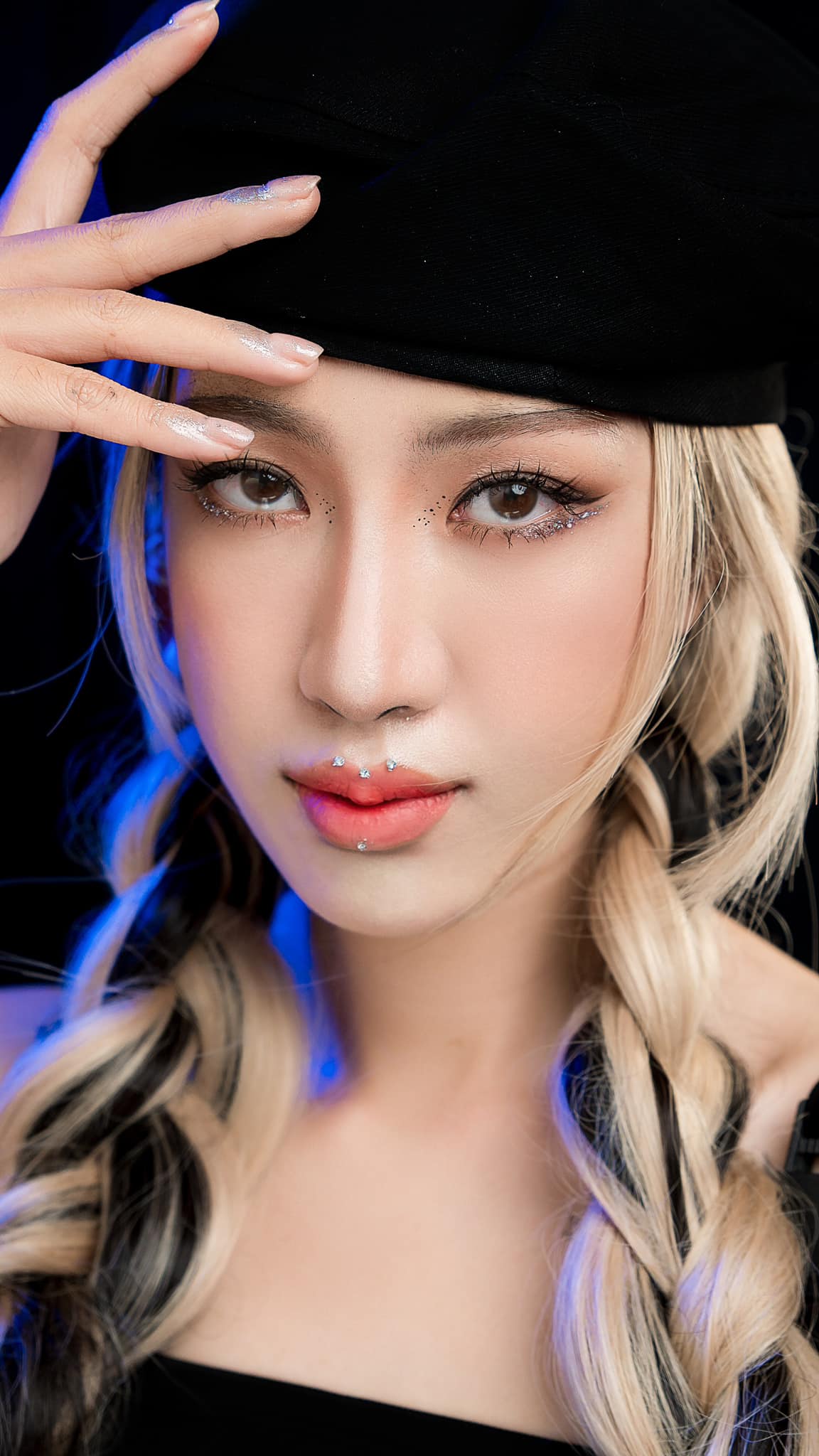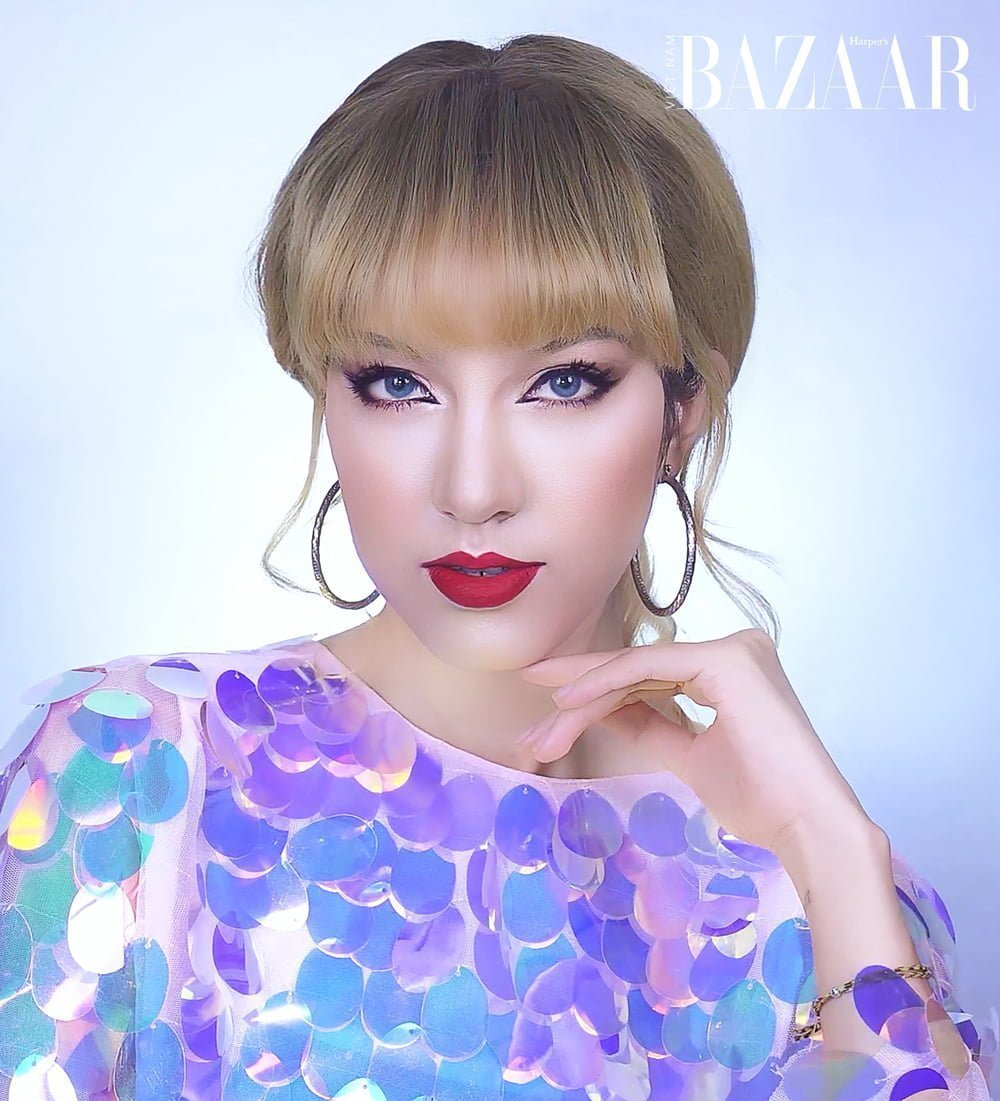 2. Makeup Artist Van Miu has participated in numerous competitions and achieved prestigious awards.
Makeup Artist VanMiu is confident that she possesses many unique factors in makeup themes for various characters, which are still very new in Vietnam. This is also a personality trait of Van, always wanting to try new things to create her differences. This helped Van Miu to have an impressive following of 1.2 million on TikTok, a YouTube channel with over 200 thousand subscribers, and being a Makeup Artist admired by many young people.
Van Miu's outstanding achievements on her journey to becoming a Makeup Artist:
Winner of the FACE ART CONTEST by L'OFFICIEL 2022.
Winner of the Beauty Icon category at TikTok FashUp 2021.
The Mystic Angel (Avant-Grade) – MAC 2019.
Ngôi Sao Beauty Expo 2019.
The Best Artistry – MAC 2018.
Female Character of the Year – Vietnam Makeup Award 2019.
Creative Artist Award – The Vietnamese Makeup Artist Community.
Top 10 Macro Influencers in the beauty industry in 2018
Top 8 Mega Influencers in the beauty industry 2019.
Beauty YouTuber with over 200.000 subscribers.
Beauty TikToker with over 2 million followers.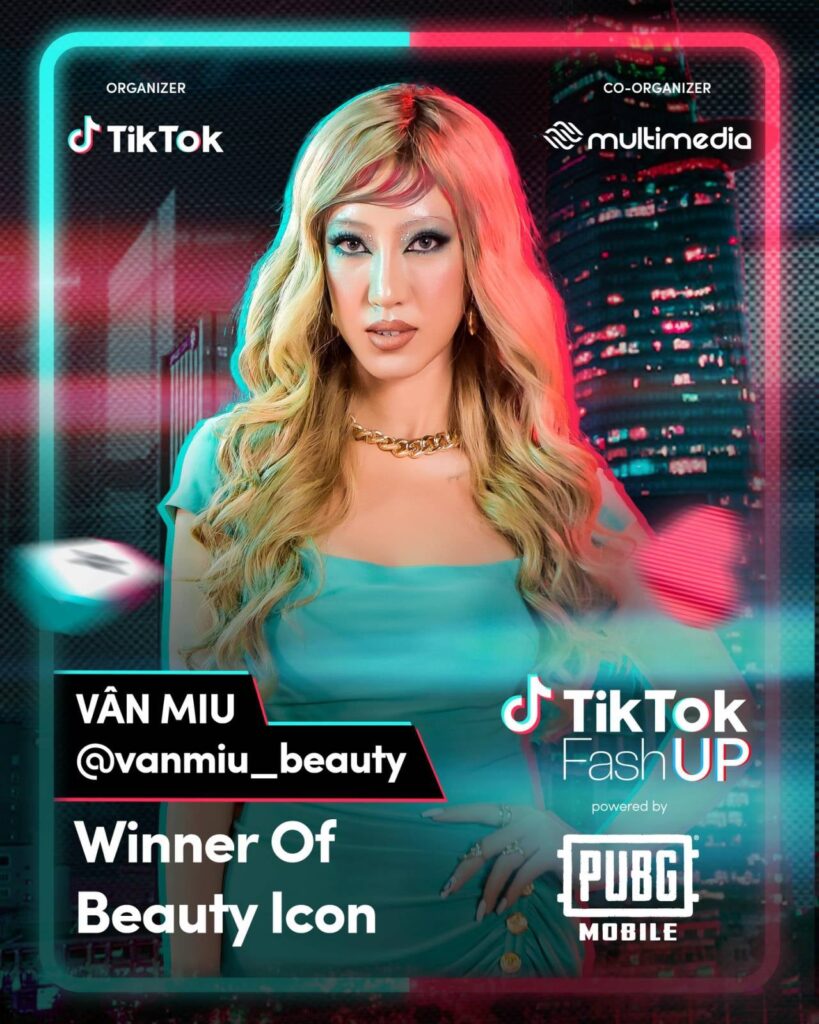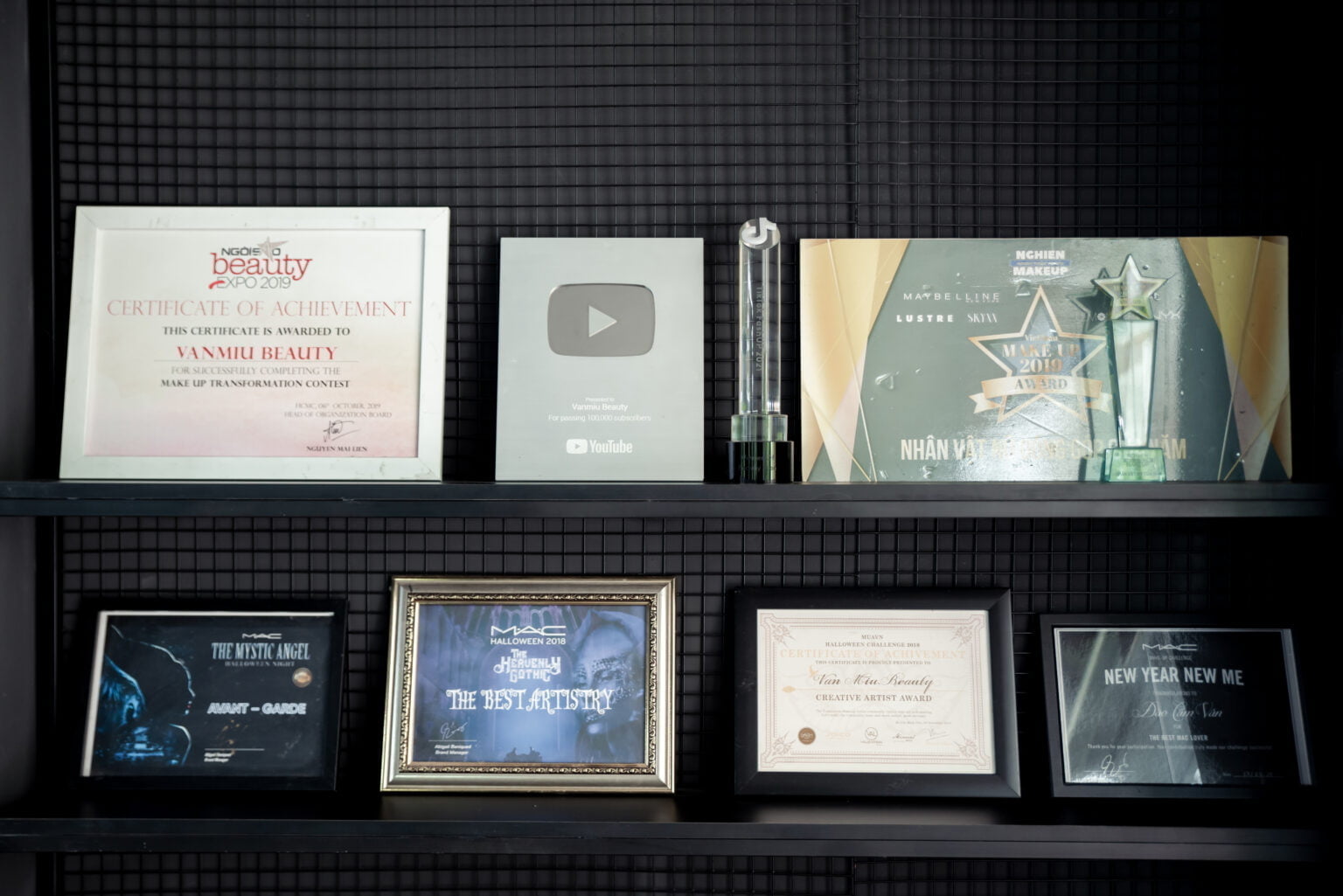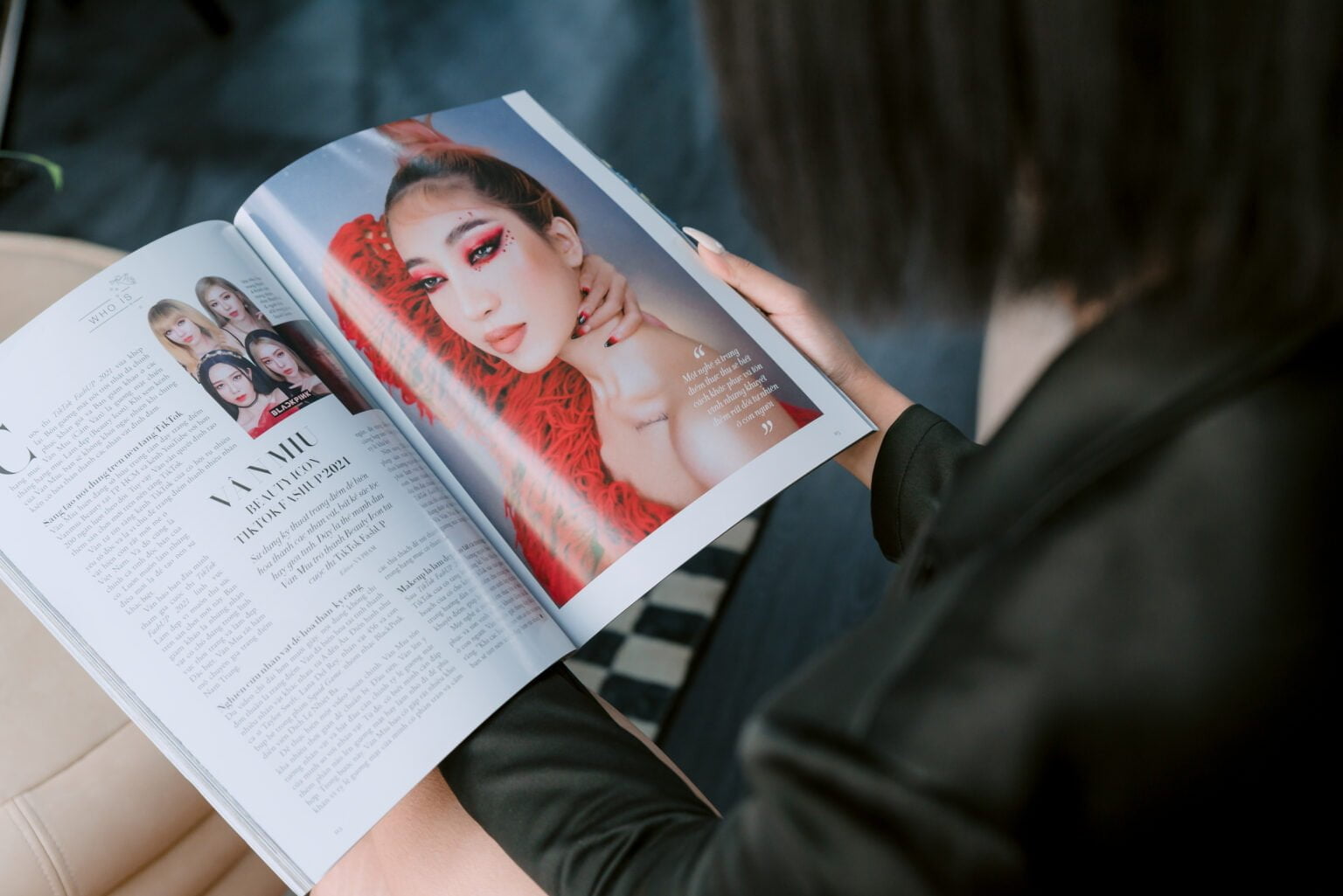 3. Strengths of Van Miu in the Makeup field: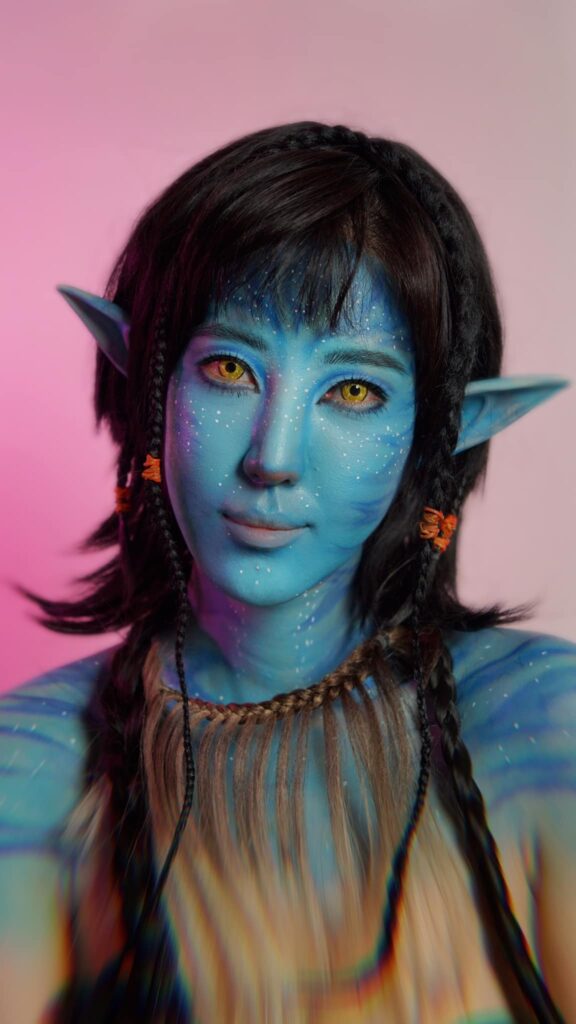 The makeup profession is increasingly influencing the demand for beauty in movies and in real life. Special effects makeup is a small corner of the makeup profession that is also on the rise. Transforming into a character is a contributing factor to creating a vivid and attractive film. Therefore, a makeup artist is also an essential potential factor in film crews.
However, in Vietnam, this field is still relatively new. The number of makeup experts in this field is still very rare, it is challenging to find a good expert. Because this is a very difficult field that requires in-depth knowledge and creativity can create complete work. That is also the reason why Makeup Artist Van Miu is attracted to Special Effects Makeup and determined to pursue becoming a Master of Makeup Artistry.
In reality, Makeup Art is divided into many different areas such as film makeup, bridal and party makeup, event makeup, and gameshow makeup,… Van Miu always hopes to balance her skills and expertise in each area. However, Film Makeup & Special Effects Makeup can be said to mark Van Miu's name in the minds of people the most. Therefore, Van's strengths and development direction will focus more on Special Effects Makeup.
A unique person like Van Miu always wants to challenge herself with new things. A typical example is transforming into special characters with sophisticated and unique personalities.
The makeup industry in acting is an art that requires a very high level of creativity and sharp thinking. To meet that requirement, Van often spends hours researching the character. In addition, she must learn and acquire a lot of knowledge about physiognomy, color coordination, the use of chemicals, character modeling, special effects makeup, film makeup, hair, costumes, etc., to change the appearance of the character in the most perfect way.
Along with the strong development direction in Film Makeup & Special Effects Makeup, Van Miu still accompanies development in other areas as well as teaching at Vanmiu Beauty Center. Moreover, Van Miu continues to improve her makeup skills every day and constantly develops and creates more in the future.
Hopefully, those who have been and are following Vân Miu's career journey will continue to support her in the upcoming challenges. In the future, Van Miu promises to bring even more new things and help you have more opportunities to experience useful knowledge about Professional Makeup to always be confident, beautiful, and shining!
---
According to the vote of Báo Mực Tím, Vanmiu Beauty is one of the top 3 reputable and quality personal and professional makeup training centers in Vietnam. If you are planning to learn makeup, you must refer to this center.
Vanmiu Beauty – Personal and Professional Makeup Training Center.
Address: 506/19/9 3 Thang 2 Street, Ward 14, District 10, Ho Chi Minh City.
ĐT, Zalo: 0911768365
Website: https://vanmiubeauty.com/