At the end of June 2022, in the event of Ô 2022: Oriental Beauty, for the first time, L'OFFICIEL Vietnam organized a contest in creating face art works, cooperating with the current popular platform – TikTok to encourage young people who are passionate about beauty to express their most creative ideas with the theme "Vietnamese literature". This is an exciting opportunity for those who love to experiment with professional makeup and creating unique looks. Makeup Artist Van Miu was honored to get the most votes from the judges and the TikTok community with her creative work and won the first prize of the contest.
.
L'OFFICIEL FACE ART CONTEST: Honoring the national spirit in the trend of the times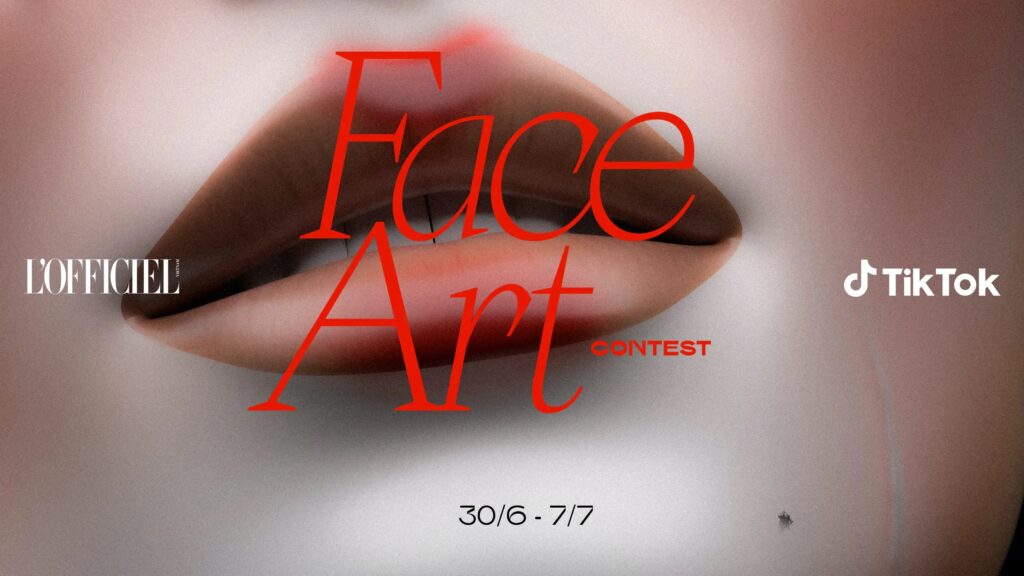 The O by L'OFFICIEL Vietnam 2022 with the contest O Tik Tok Face Art is an excellent synthesis of traditional and contemporary, art and technology elements and is an impressive event for the beauty and fashion community.
The L'OFFICIEL Face Art 2022 contest with the theme "Vietnamese literature" urged young people who are passionate about creative arts to find the original material of the Vietnamese nation in iconic timeless images, and then, by their talent through learning and studying in the modern environment to create artworks that combine the two conceptions.
Millions of Vietnamese have grown up being familiar with traditional Vietnamese works of literature, which is a powerful symbol of the national culture. By expressing this in another creative way on a popular platform like TikTok, we can ensure that these invaluable values continue to pass on to future generations.
Makeup Artist Van Miu and the contest entry Tam Ngu and Giai Ngu inspired by Dong Ho painting
Dong Ho folk paintings are unique and eye-catching thanks to their vibrant colors, separate layouts and frames. Crafted entirely from natural materials, these works of art carry a special intimacy found only in Vietnam. Although there are only 4 basic colors: black, yellow, red and blue, skillful artisans can still create colorful, harmonious and unique works of art.
One of the most outstanding features of Dong Ho folk paintings is the color and special type of printing paper. The iridescent background of Dong Ho folk paintings is already captivating, and through skillful coloring steps, artisans create a magical color work.
The painting Ca Chep Dan (School of Carp) carries the meaning of desire to be rich in which we see the image of a school of carp. The largest surrounded by little fish swimming around and colorful lotus flowers with different movements makes viewers immediately feel the excitement, joy and warmth. Carp is considered a symbol of endurance and resilience due to their dragon-transformation legend. This makes them one of the most revered and sacred species in many cultures.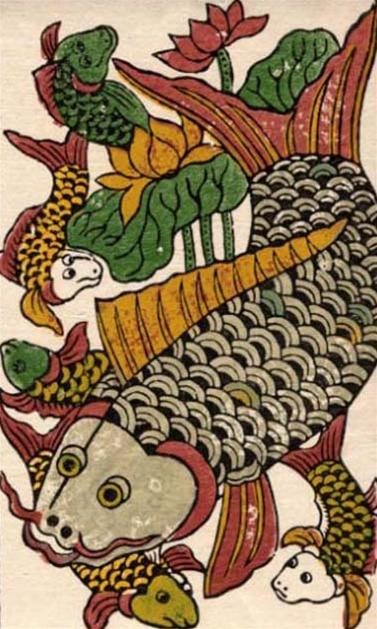 From those ideas from Dong Ho folk painting Ca Chep Dan, Van Miu has created 2 face Art makeup layouts called Tam Ngu and Giai Ngu.
With professional and practical experience, makeup artist Van Miu and her team used familiar materials such as body painting and resin to create impressive lines that related the original colors of the painting. The 3D water drop effect make the overall face art had more depth. Not to mention the professional makeup and hairstyling techniques of a professional with many years in the industry are also clearly shown in the finished work.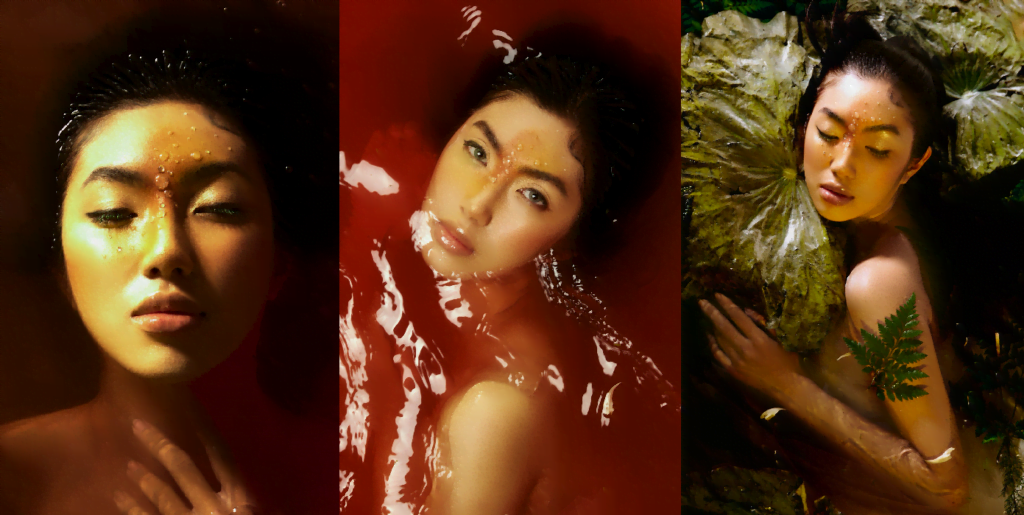 Serious investment in the overall concept and background building also contributes to the perfect result of the work. When thinking about the image of a school of carp swimming, it is essential to use reflections and even water in the process of capturing the spirit of the work. Van Miu and the team paid attention to every detail when creating this contest entry. The image of lotus leaves and lotus flowers is the final element that helps the work to exude the national spirit in general and is true to the idea of East Lake Carp painting in particular.
To create outstanding layouts, we need to properly understand the spirit of Face Art
Face art has much more adventurous sides than just simple makeup. There are no limits or boundaries, the artist is free to create a "painting" that is completely different from the usual makeup layouts. Face art not only hides flaws and highlights the best features, but it is also a "playfield" for create beautiful works of art. The only limit is the creativity of creators. They have the ability to transform someone's face into a completely piece of art.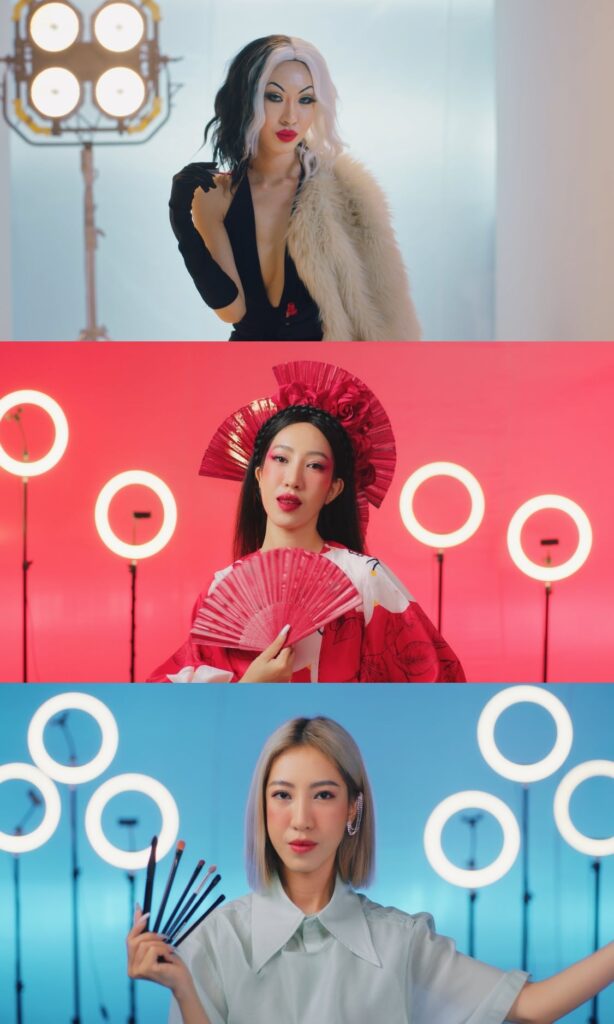 Face art has evolved over the years and been a popular form of artistic expression. It originated as Face Painting but its popularity increased within the emergence of makeup and beauty products. Face art has been prized in its own spirit. This art form has been used for a variety of purposes in film, theatre, entertainment and exhibitions.
Makeup is a part of everyday life but face art is gradually gaining popularity due to its special artistic nature. Face art helps the performance have more depth and contributes its beauty towards creating vivid stories with many hidden meanings through the painting on the face. By transforming their faces into different animals and movie characters, many makeup artists have raised face art to a new level of visual art. With just a brush and a paint palette, they easily immerse themselves in their own face art.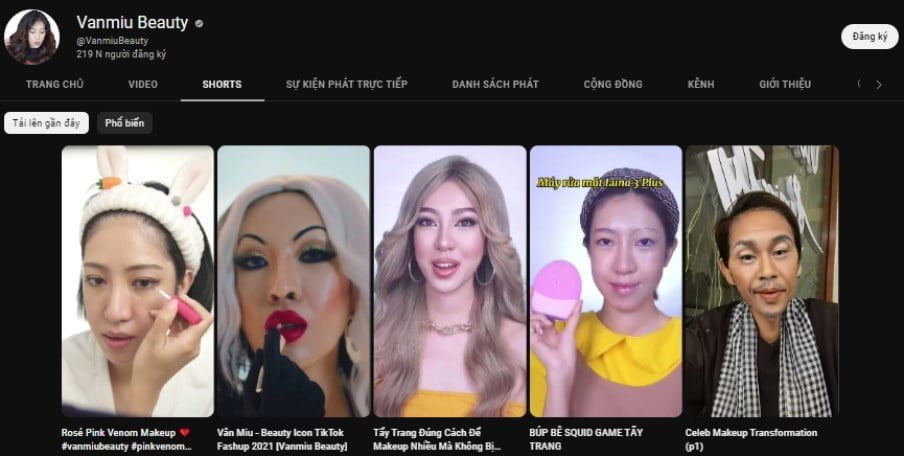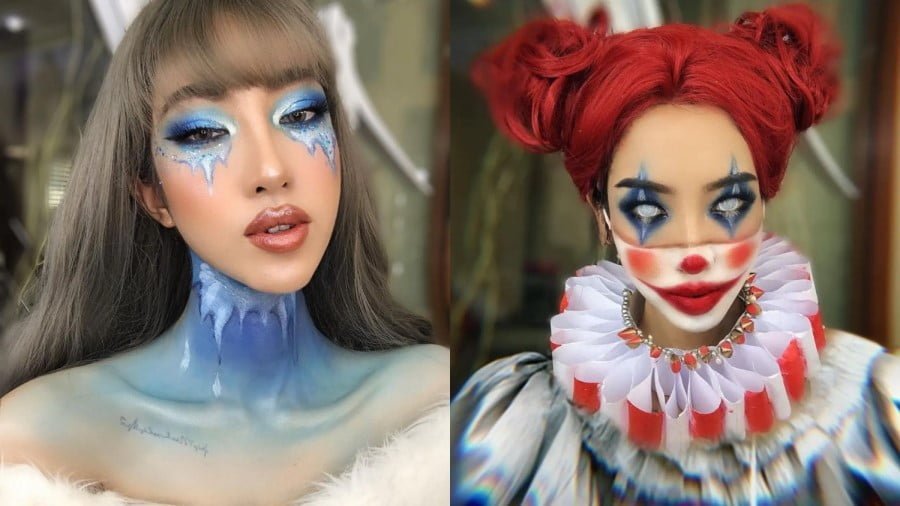 Makeup artist Van Miu with a passion for professional makeup always wants her works to reach the most perfect peak that she can achieve. In order to do that, she has been patiently working and studying every day and at the same time always wants to create a quality learning environment for her students. Van Miu has been a teacher to impart knowledge in a methodical manner and, most importantly, to inspire young people to follow to reach the pinnacle of their art.
Read more about Makeup Artist Van Miu here