Van Miu was in the Top 9 best contestants in the Makeup Transformation contest organized by Ngoisao.net. Van Miu showed an impressive Thai cultural makeup on the stage of Ngoisao Beauty Expo on the evening of October 5, 2019, especially the elephant hair styling was greatly impressed by makeup artist Hung Vanngo.
Van Miu shared that the purpose of her participation in the "Makeup Transformation" contest is to have fun, create makeup looks and satisfy her passion for makeup. She is also a big fan of judge Hung Vanngo – A Vietnamese-born makeup artist from New York and looks forward to hearing his comments to learn more valuable experience in the makeup profession.
Be the "superstar" version of yourself
At the online qualifier of "Makeup Transformation", Van Miu brought a message: Be the "superstar" version of yourself
She shared that when deciding to participate in the contest, she felt hesitant between choosing a girl with ready-made beauty and a girl who did not have good-looking features. Should she choose realistic makeup layout or artistic makeup to satisfy her passion? With a series of questions in her mind, she accidentally met a model and heard her share that other people always call her ugly even with the makeup on. That's why she decided to choose makeup application in everyday life, to change the image of the model. Because Van understands that beauty standard is really important, especially for those who don't love their natural figures and those who have flaws that make them self-deprecating.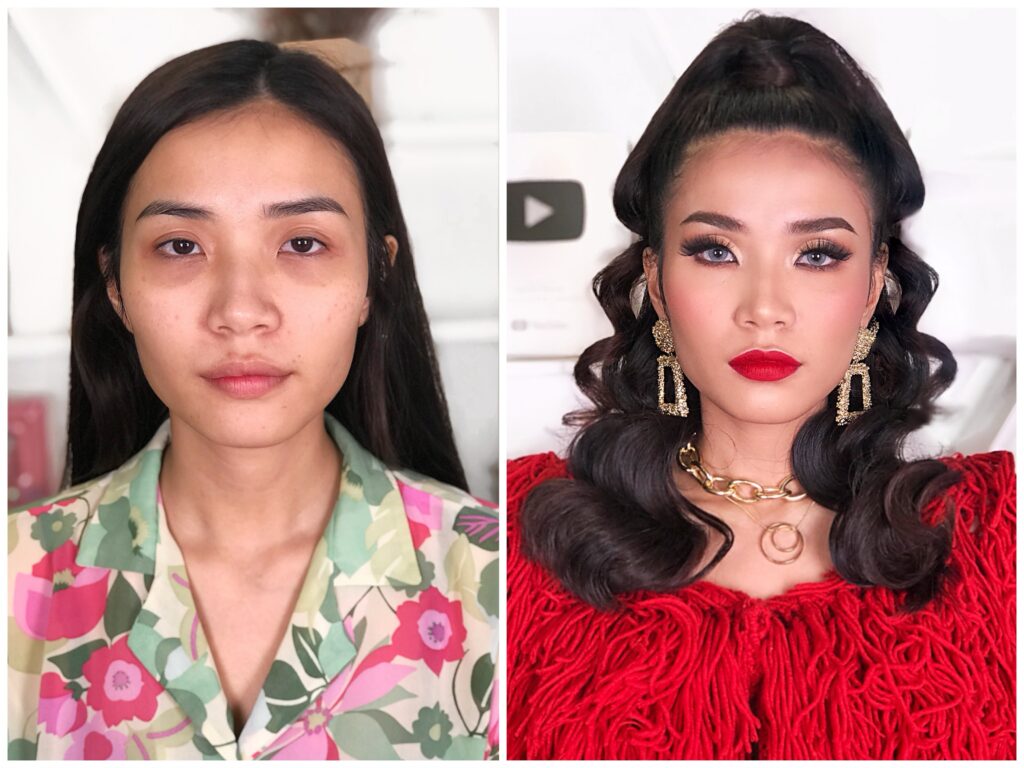 Van Miu applied an outstanding makeup layout with smokey eye, sharp eyeliner, curved eyelashes and luxurious red lips. The model became a "superstar" version of herself. The entry helped she get selected to the next round. Overcome more than 500 other contestants to show off her talent on the stage of "Makeup Transformation" of Ngoisao.net.
Van Miu showed her makeup skills on the stage of 'Makeup Transformation'
Van Miu and other contestants had a 30-minute makeup challenge right on stage. The theme given was cultural makeup, matching outfits and a 30-minute catwalk.
The judge consists of international makeup artists Hung Vanngo, Quan – Pu, Chi Pu and content consultant Thanh Phan. The exam is evaluated based on factors such as national factors, applicability and creativity.
Van Miu brought a Thai style makeup layout, typical costumes of the land of the Golden Temple, getting a great deal of attention. She also showed a break when the hairstyle was shaped like an elephant – an animal close to the Thai people. Thus, the symbol of Thailand could be depicted on the model's face.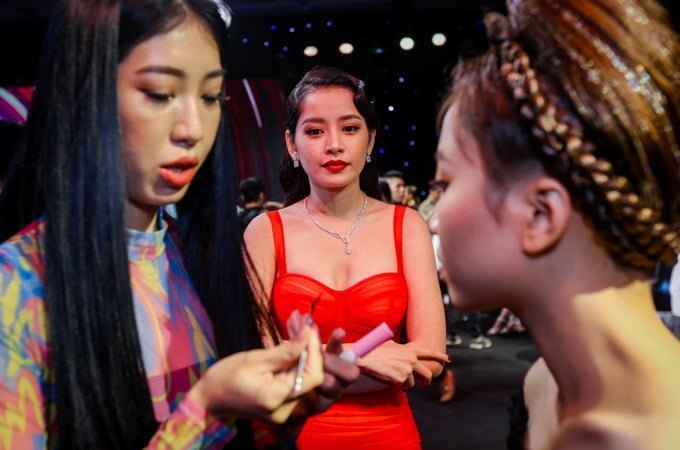 The main color palette is brown with bold eyes, soft eyeliner to keep the typical eye shape of Asian women. The foundation should be light and smooth, the earthy brown lips help the overall face become radiant and healthy. That is the typical of Thai women's beauty and suitable for the traditional costume.
A special highlight is the impressively styled hair with the image of an elephant – a familiar animal of the land of the Golden Temple. This made the judge Hung Vanngo extremely excited.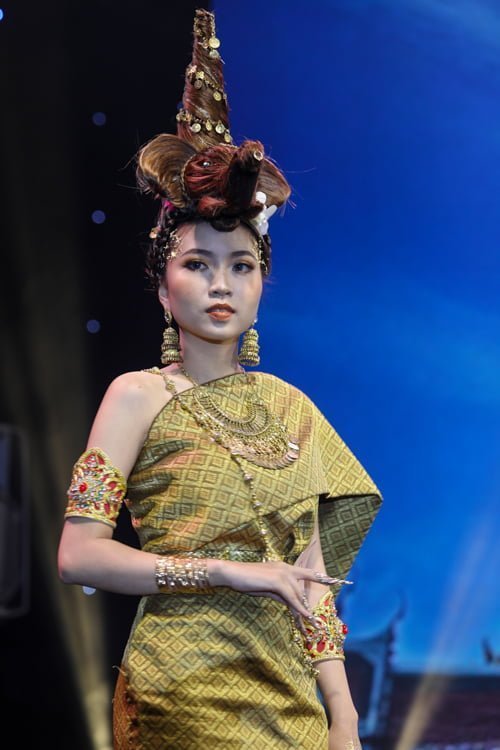 Van Miu shared that she felt a bit regretful that she received the information later than other makeup artists, so she couldn't choose the topic herself. Compared to the cultures of countries such as Japan, China, Indonesia, etc, the traditional Thai makeup style is unique but does not satisfy her desire to break the way. If she had to choose a style, Van Miu would choose the Chinese style because she has many good ideas to do a better makeup look.
Looking forward to hearing the judges' comments through makeup contests
Van Miu is very active in participating in big and small makeup talent contests. She joined because she loves makeup, not for fame or award pressure. After each contest, the judges' comments are very valuable to help she know her ability and continue to learn more. Besides, she also had the opportunity to connect with other makeup artists to learn makeup experience from colleagues.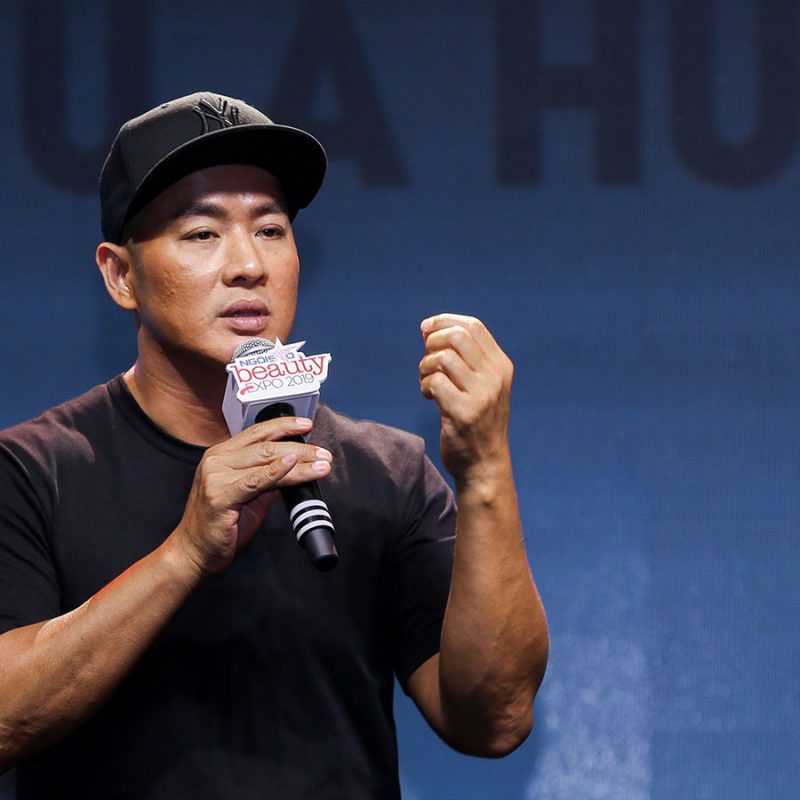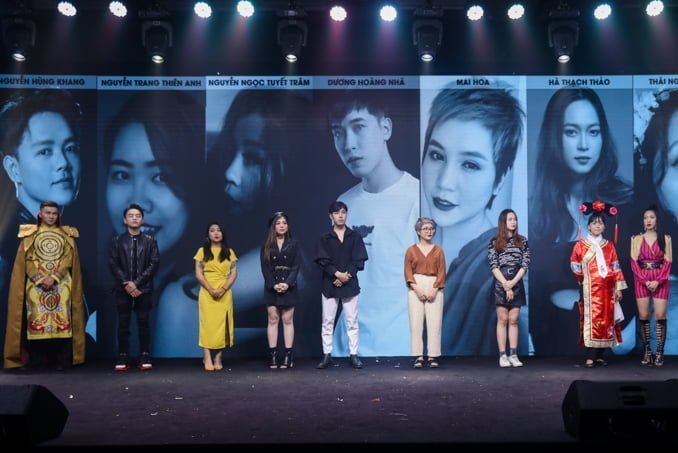 Being in Top 9 Beauty Expo 2019 stars in the ' Makeup Transformation' contest, Van Miu had the opportunity to experience, unleashed her creativity and expressed her own personality among hundreds of makeup talents. Of course, Van Miu will continue to develop, pursue the path of art and makeup with all her passion. Hopefully the story of Van Miu – a girl who strives non-stop will be an inspiration for young makeup lovers to courageously pursue their dreams to the end.
Read more about Makeup Artist Van Miu here
Read the Vietnamese post about Van Miu here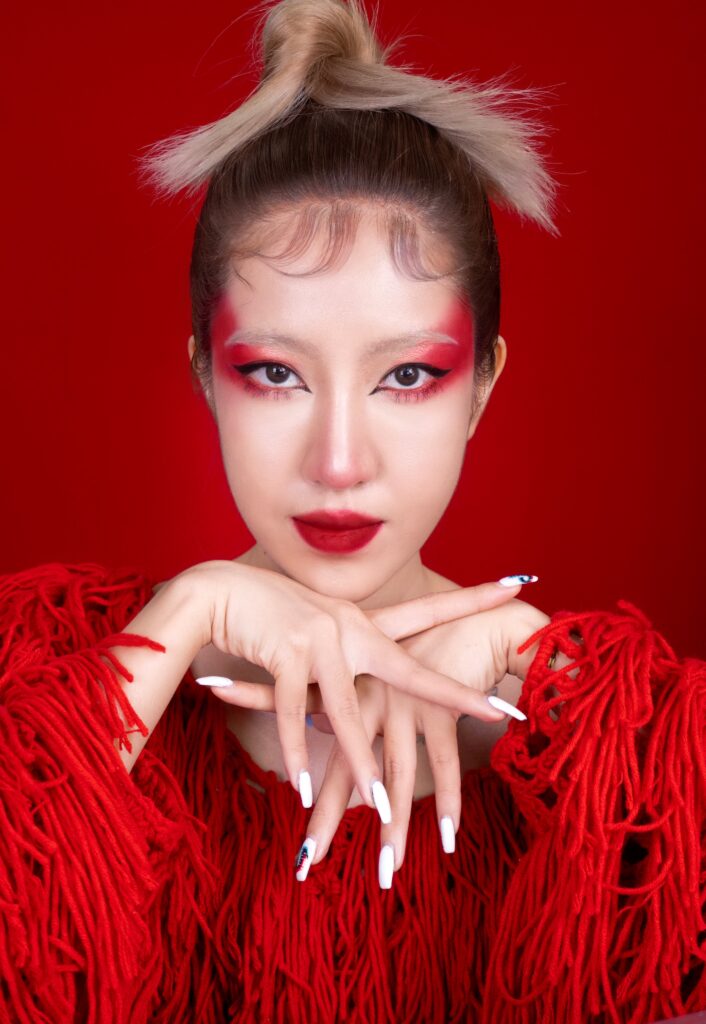 Van Miu is also a professional makeup teacher. Between being dedicated to teaching all you know and keeping something special for yourself, the "makeup witch" chooses DECLARATION.
Makeup Artist Van Miu