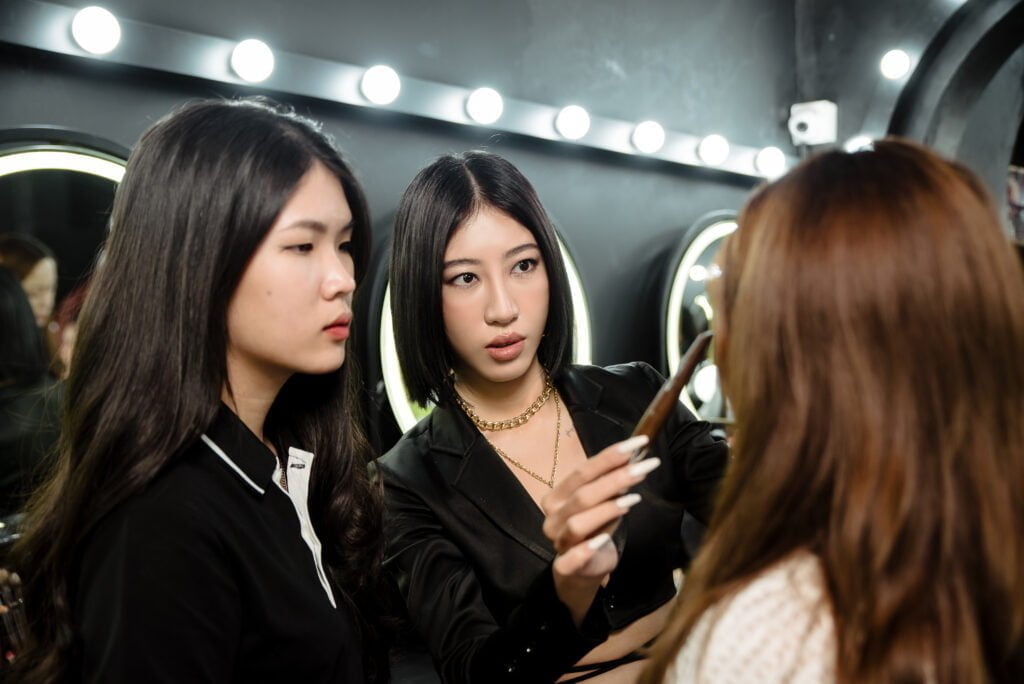 Makeup Artist Van Miu is a passionate makeup artist with a strong interest in the art of makeup. She is currently the CEO of Vanmiu Beauty and a direct instructor, passing on the flame of her passion for makeup to young students.
Although Van started her journey in the art of makeup relatively late and faced many difficulties, she used this as motivation to work harder than ever before. Van Miu firmly believes that where there is a will, there is a way. Thus, she continues to learn, enhance her knowledge and skills, and keep up-to-date with the latest makeup trends from around the world. For Van Miu, as a makeup artist, there are no limits.
1. Makeup Artist Van Miu was awarded the Creative Artist Award by the Vietnamese Makeup Artist Community in 2018. 
Vietnamese Makeup Artist Community aims to connect makeup lovers, especially makeup experts who are eager to learn and exchange knowledge, techniques, and new makeup trends. It encourages them to showcase their talents through competitions, connect with others, and keep their passion for makeup alive.
The Vietnamese Makeup Artist Community attracts many talented makeup professionals who are interested in upgrading their knowledge and keeping up-to-date with the latest global trends and techniques from experienced experts with years of experience in the field. This community connects makeup artists, promotes exchange and learning, and empowers them to shine in the art of makeup.
Every year, the Vietnamese Makeup Artist Community organizes the Halloween Challenge, a makeup competition that attracts hundreds of famous Makeup Artists. This is considered a creative playground for Makeup Artists to showcase their imaginative abilities through their makeup artistry.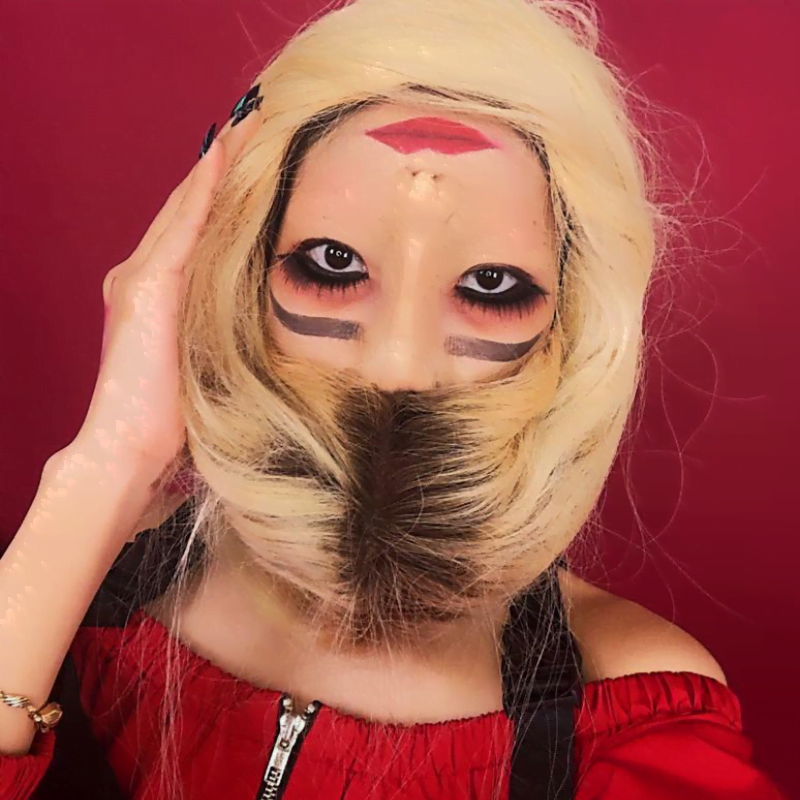 With a burning passion for makeup and a desire to learn new knowledge and techniques from colleagues in the beauty industry, Makeup Artist Van Miu challenged herself in the Halloween Challenge 2018 with a highly creative work called "Lật Mặt". Through this work, Van Miu showcased her exceptional makeup skills.
While participating in the competition with a learning mindset, Van Miu devoted a lot of time and passion to the idea and makeup. "Lật Mặt" completely captivated the judges and shocked everyone with this creepy makeup. All facial features were reversed to create a feeling of both strangeness and fear, perfectly fitting the spirit of the Halloween Challenge. With her exceptional makeup skills, Makeup Artist Van Miu created impressive work and became a source of inspiration for young people every Halloween season.
Whenever joining any competition, Makeup Artist Van Miu invests a lot of seriousness and effort into her work because she believes in the saying by the writer Nam Cao: "Carelessness in any profession is a form of immorality". She always strives her best, and all efforts are rewarded accordingly. Therefore, Van is very honored and happy to have won the Creative Artist Award in the Halloween Challenge organized by the Vietnamese Makeup Artist Community in 2018.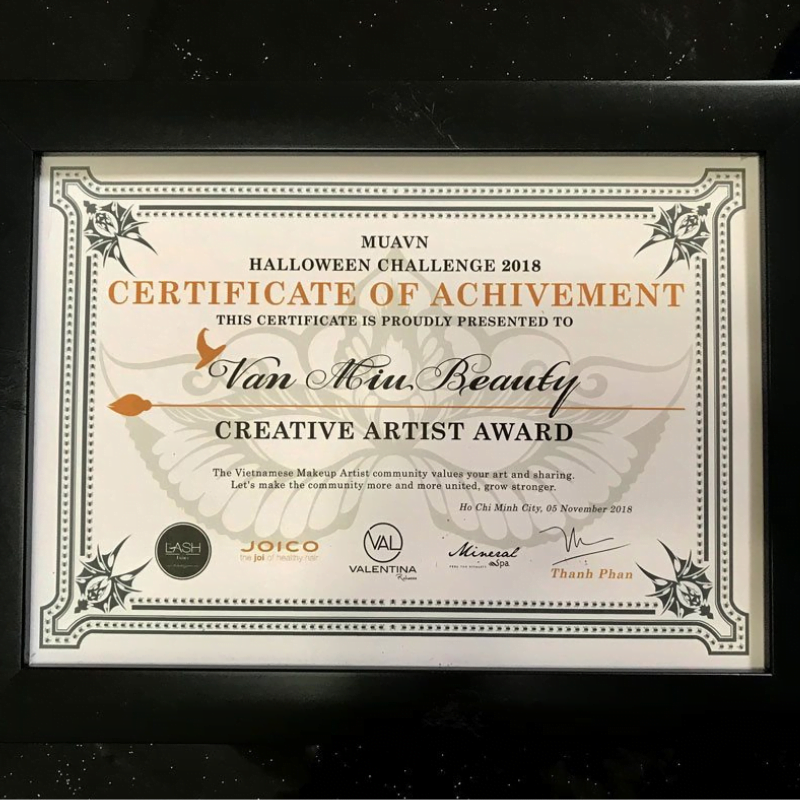 2. Little-known stories about Makeup Artist Van Miu
After graduating from the University of Economics Ho Chi Minh City, Van did not pursue a career like her classmates but instead turned to the makeup industry. Her passion for makeup was so strong that she devoted all her time and energy to her career. Therefore, Van was able to overcome countless economic and professional difficulties in the early stages of her career. She learned makeup techniques through her idol Carli Bybel while also developing her own unique makeup style.
Current Makeup Artists often choose to do makeup for celebrities and famous artists in showbiz to have more opportunities to advance in their careers and create their personal brands. However, Makeup Artist Van Miu is different; she likes to do makeup for girls with many flaws on their faces. Van Miu wants women to be more beautiful and confident in life, so she always finds makeup methods to adjust facial proportions in a balanced and harmonious way, cover up imperfections on the face, and highlight each woman's inherent beauty.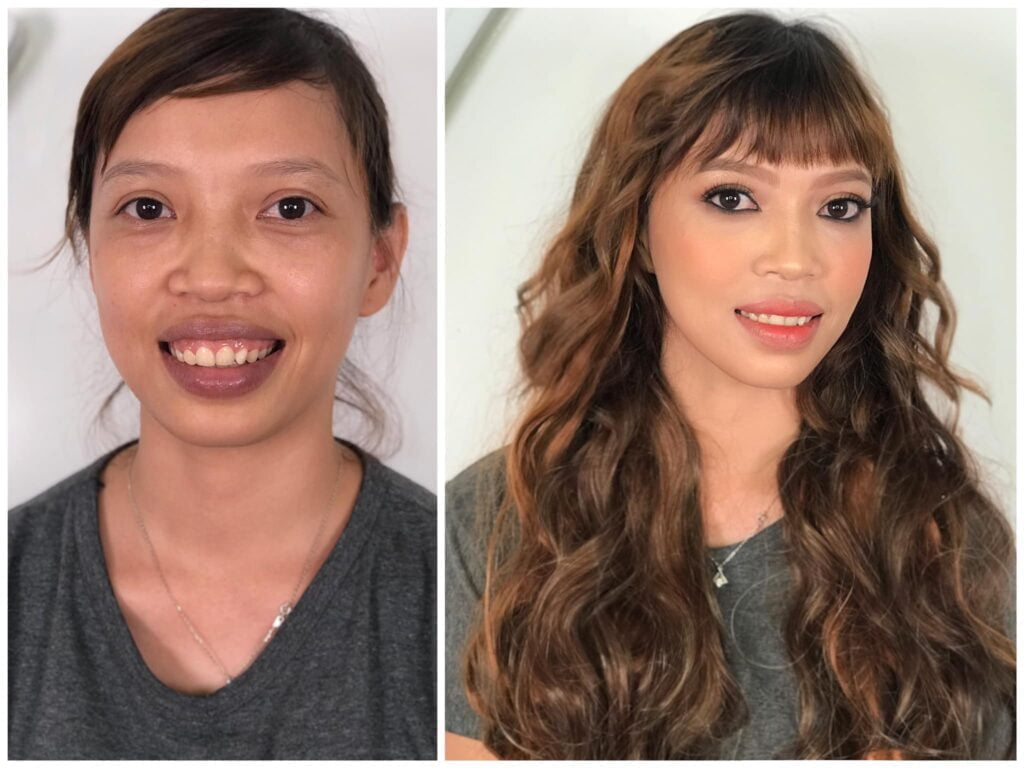 3. Makeup Artist Van Miu's advice for young people who want to pursue a makeup career
For Makeup Artist Van Miu, "To become a good makeup artist, you must constantly create, even when you reach the pinnacle of glory. Just one misstep, and you will be left behind." Van never rests on her laurels, even after winning any makeup competitions. This has helped Makeup Artist Van Miu achieve many prestigious awards in the makeup industry and have a significant influence on the beauty community. She has also passed on her love of makeup, and passion for creativity to her students at Vanmiu Beauty.
"Live, experience, and devote yourself to your passion." Young people who want to pursue a makeup career should not hesitate but be determined to study, work hard, and persevere. They should put all their effort and passion into their chosen makeup career path, and success will smile upon them.
SEE MORE: MAKEUP ARTIST VAN MIU AND HER IMPRESSIVE ACHIEVEMENTS IN THE MAKEUP INDUSTRY.